An all-inclusive, turnkey platform
When you join ASN you leave nothing to chance. Our comprehensive solution is designed to help you handle many of the daily details of running a successful advisory practice — so you can focus on growing your business.
Transition Plan
Get up and running on the ASN platform in record time.
Our dedicated team of experts works with you and your custodian to help ensure a seamless transition to the ASN platform.
Compliance & Risk Management
Protect your business with our rigorous risk and compliance oversight and guidance
Our founders include former regulators who bring more than 30 years of compliance and risk management experience to our advisors. Together with a staff of senior compliance and operations professionals, we are well versed in helping advisors launch and build their practices.
Office audits and reviews
Timely compliance updates
Contract review
Compliance manuals and supervisory procedures
ADV support
Marketing material review
Ongoing compliance training
Compliance and risk management reviews
Insurance (E&O, Fidelity bond, Cyberbond, ERISA)
Operations
Let us handle the day-to-day operational details to ensure your business runs smoothly
Our full-service operations team that manages the day-to-day operational tasks so you can focus your efforts on growing your business.
Full operational team | Client billing | Money movement | Technology support | Document review and retention
Investments
Meet your investment objectives with a wide choice of high-quality investment solutions.
We bring together a broad selection of investments through our open architecture platform, giving you access to a wide range of vehicles and asset classes to meet your specific client objectives and investment approach. Manage your own portfolios, adopt models, or utilize third-party asset managers.
On ASN's platform, accounts can be managed in a wrap or non-wrap environment.
Technology
Leverage our sophisticated and integrated technology and best-of-breed applications from leading providers.
Our robust technology infrastructure is designed to help you run your self-branded practice more effectively.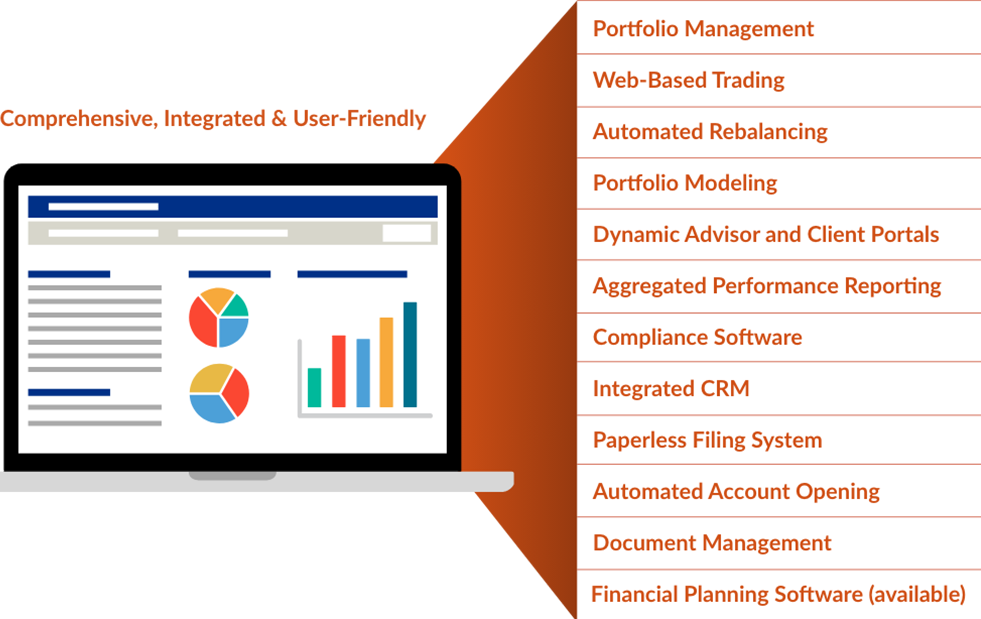 Practice Management & Marketing
Drive growth with our marketing and business advisory support and access to high quality training resources, our national conference, and other events.
Our practice management and marketing tools give you the resources to continually get the word out, capture leads, and expand your practice.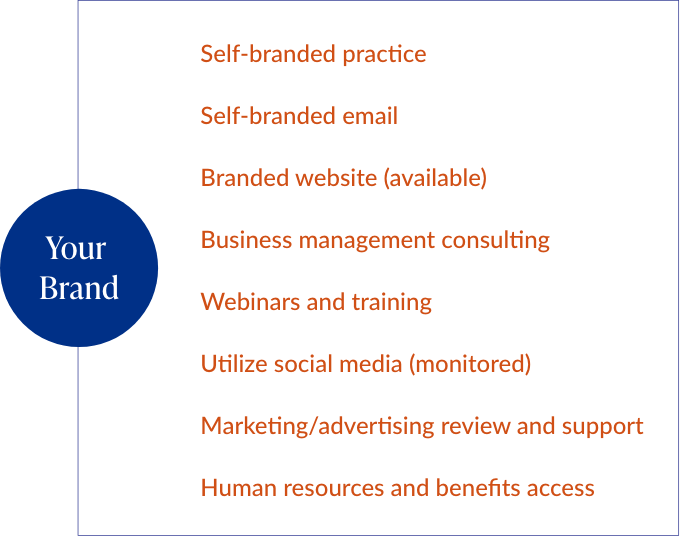 Own Your Independence.
Call Trey Prescott, Director of Business Development, to find out why ASN is the better way to go independent.